WELCOME 2 MY WEBSITE!
hello! i am currently in the process of coding this website from scratch! please be patient!! thank u for visiting!!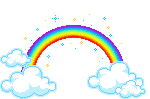 ** NOTE: this site will most likely ALWAYS be under construction!!! this is just a little side project 4 me 2 explore coding and the small web. :o] this page was coded in firefox on a 2880x1800 resolution screen and will likely NOT look good on some other screens.

WEBRINGS (temporary placement until i finish other pages!)